Director of Cleveland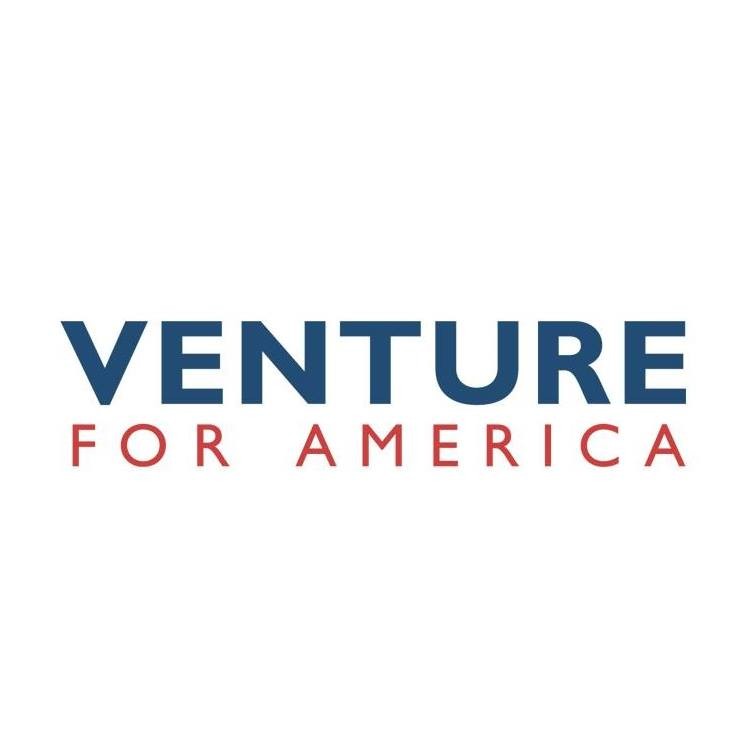 Venture For America
Operations · Full-time
Cleveland, OH, USA
70,000 – 80,000 USD per year
Posted on Tuesday, February 7, 2023
Venture For America is changing the face of entrepreneurship. We envision a world where anyone who wants to be an entrepreneur can be. We search the country for talented recent college grads who are eager to make a meaningful impact in their careers and in the community. We help them find jobs at startups in one of our thirteen U.S. cities across industries from edtech and clean energy to consumer goods. Then we help unlock their limitless potential as creators and builders by providing access to programming, funding resources, and an expansive network. Visit our website to learn more and check out our strategic plan to get an idea of where we're headed in the coming years.
This is an exciting opportunity to drive continued growth for Venture For America and entrepreneurship in Cleveland. We're looking for someone who is a sales/fundraising/partnerships professional interested in building and fostering diverse and inclusive entrepreneurial ecosystems. The density and flow of talent, information, resources, and networks are vital for entrepreneurs to thrive. This person is passionate about inclusive innovation, startups, and entrepreneurship, and approaches challenges with a problem-solving and solutions-oriented mindset.
As the Director of Cleveland, you will be an ecosystem builder by growing relationships and strategic partnerships and raising awareness of Venture For America throughout the local community.  You will cultivate and engage a community of local donors, company partners, advisory board members, mentors, and ecosystem stakeholders, and find meaningful ways to make connections to our Fellows,  Alumni, and larger VFA community building a network of VFA champions.
Salary Range: $70,000-$80,000
Location Requirement:  Cleveland, OH
Start Date: March 2023
What you'll do:
External Relationship Building (50%)
Build transformative relationships with a variety of stakeholders across the entrepreneurial ecosystem and pitch VFA's vision, mission, and benefits to each stakeholder group
Identify potential leads for the VFA donor pipeline in Cleveland and support the growth of local and national relationships in partnership with the Development team
Significantly grow and manage an individual giving portfolio of 50+ and steward a Corporate and Foundation portfolio in collaboration with the Development team.
Regularly engage the Regional Advisory Board; identify and recruit new, diverse members to help share the mission of VFA in Cleveland; and more deeply connect VFA and the local community
Build relationships with a portfolio of 50+ diverse startup leaders and companies, evaluate the portfolio annually to identify and recruit 30+ companies that are a good fit to participate in the VFA Connect process with the goal of bringing in a cohort of 10+ Fellows in your city each year
Engage with VFA company partners on a regular basis to understand business needs and identify ways the VFA network can add value
Build a network of VFA champions who are mission and values aligned and identify volunteer opportunities for them to engage with VFA on a local and national level
Engage with stakeholders across the entrepreneurial ecosystem to build VFA's brand by engaging on panels and staying relevant with existing entrepreneurial and economic development plans, while serving as a local ambassador of VFA
In-City Fellow Experience & Community Building (35%)
Build relationships with the current Fellows and Alumni who reside in your city and help identify people, organizations, and opportunities that could advance their entrepreneurial career
Execute & facilitate local programming that is designed by our national Programs team and takes place across all VFA markets as a core part of the VFA Fellowship experience
Plan, execute, and host local events that build connections between the local entrepreneurial ecosystem and VFA community
Fellow Recruitment & Selection and Other Internal Projects (15%)
In addition to the responsibilities unique to Community Directors described above, all VFA team members devote a portion of their time to Fellow recruitment and Selection, which occurs on an ongoing basis between August and April, as well as other internal strategic projects. Activities include:
Participating in local recruitment events, relationship building, and partnerships
Evaluating written Fellowship applications, conducting candidate interviews, and traveling for and facilitating Selection Days
Hosting Selection Days in Cleveland as necessary, including fundraising for the event, securing a venue, and recruiting Selection Day judges (for both in-person and virtual Selection Days)
You will also support VFA's Diversity, Equity, and Inclusion initiatives, as is expected of all Team members
Taking part in additional organizational initiatives, priorities, and responsibilities, as needed
What you may have already done:
Worked for 5+ years and have a proven track record of growing an organization/company/division through sales, business development, fundraising, and/or partnerships
Worked for a startup or organization supporting startups and/or have experience supporting diverse entrepreneurs
Developed a working knowledge of the Cleveland philanthropic and/or startup community
Planned and executed events that range in scale from intimate (10 people) to large scale (100+ attendees)
You may have experience being a thought leader or representing an organization or industry and served in panel discussions, keynote presentations, etc
Achieved results while working autonomously with limited direction
Work Demands:
Working with colleagues across the country leveraging remote technologies
Occasional nights and weekends as necessary for programming implementation and networking
Travel to VFA cities to lead or participate in VFA Programing including: occasional Selection Day participation (~2 days per trip, up to 3 times per year); occasional team retreats (dates and duration vary); occasional nights and weekends as necessary
Staff members work remotely from a home office and collaborate with colleagues working remotely in each of our 13 cities. We provide a $750 tech stipend (renewed every three years) , a monthly $25 internet and $50 phone stipend to support staff members' technology needs in their home offices
The good stuff:
High performers at VFA are given substantial opportunity to grow and develop
You'll participate in a robust performance management system that will support in annual personal and professional goal setting
You'll earn a competitive salary, commensurate with experience
We offer inclusive benefit packages with VFA covering majority employee premiums in medical, dental and vision with FSA and HSA eligibility, wellness  and professional development stipends
We have a generous vacation policy, plenty of paid holidays, expansive parental leave policy and a remote work environment
VFA is a dynamic mission-driven environment with varied responsibilities and a different challenge each day (we mean it – there are always plenty of interesting problems to work on)
You'll work alongside an inclusive team of exceptionally motivated, high-caliber people
Venture For America is an equal opportunity employer.
See more open positions at Venture For America