Field Clinical Specialist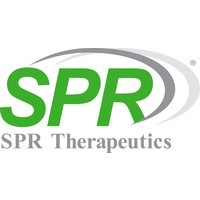 SPR Therapeutics
Posted on Friday, April 9, 2021
Location:
Long Island, NY (Nassau County, Queens, Brooklyn)
NY Metro
Raleigh, NC
Nashville, TN
Cleveland, OH
Cincinnati/Lexington
Primary Responsibilities:
Support the sales team and provide case coverage/procedure support.
Will spend much time in clinical settings.
Product demonstration and educational support to physicians and patients.
Sales support including meeting with existing and potential clients to identify needs and offer solutions.
Device troubleshooting.
Administrative duties such as patient documentation, data collection, inventory management, order processing follow up, and conference/trade show support.
Working Environment:
This is a remote position and will require frequent travel within the assigned territory. Territory is subject to expansion/revision. On occasion you may be asked to support procedures outside of primary area. Many nights will be spent at home, but overnight travel (sometimes on short notice) will also be required. Must be flexible for calls outside of normal business hours.
Job Requirements:
Prefer Degree or certification in clinical related field or equivalent experience.
Prefer 1-2 years of related field clinical support experience but will consider clinical candidate looking to get into a field support role.
Patient care experience strongly preferred.
Prior experience in an Operating Room setting strongly preferred.
Neuromodulation experience highly desirable.
Strong time management and organizational skills with the ability to self-prioritize and be a self-starter in a fast-paced environment with demanding internal and external customers.
Excellent communication skills.
Valid driver's license and good driving record.
Reliable vehicle.
Why Join Our Team?
Voted Top Workplaces
Competitive salary with company-paid medical, dental, and vision benefits
High growth company with game changing technology
A passion for improving the lives of millions of pain sufferers
Please complete the following to apply: