Sales Support Team Lead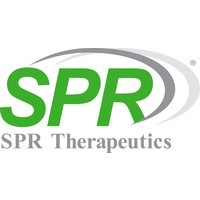 SPR Therapeutics
Customer Service, Sales & Business Development
Cleveland, OH, USA
Posted on Wednesday, January 25, 2023
Location: Cleveland, OH
Responsibilities:
Supervises daily activities of a small team and recommends improvements for overall efficiency.
Trains new team members.
Manages performance to include annual performance reviews.
Creates and completes documentation necessary for sales operations functions.
Creates and distributes monthly/quarterly sales metrics to sales management.
Supports inter/cross-department meetings.
Ensures proper and optimal use of Salesforce CRM system.
Reviews CRM records for accuracy and timely completion.
Assists Sales Team with the creation and management of leads, contacts, and accounts within the CRM.
Manages inventory and order fulfillment processes in coordination with supply chain and third-party vendors.
Coordinates with Sales Reps after trade shows to assist with follow up for new and existing leads/contacts.
Reports sales data analysis and metrics to manager.
Manages new account creation, approval, and creation of pricing agreements in coordination with sales management.
Assists Accounting and Sales teams with obtaining purchase orders.
Assists in management and order fulfillment process for customers and Sales team trunk stock.
Assists in managing complaints and customer support.
Other projects as assigned.
Qualifications:
BA/BS Degree is required.
Proven success in a service/support related position.
Proven knowledge of CRM/ERP environment.
Proficient with MS Word and Excel.
Strong self-starter, who is also an effective leader and team player.
Experience working in a regulated industry desired.
Why Join Our Team?
Voted Top Workplace in 2022
Competitive salary with company-paid medical, dental, and vision benefits
High growth company with game changing technology.
A passion for improving the lives of millions of pain sufferers
---
Please complete the following to apply: