Legal Counsel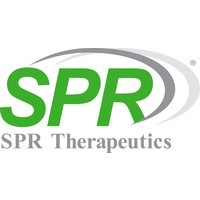 SPR Therapeutics
Legal
Posted on Tuesday, October 18, 2022
Location:
Primary Responsibilities:
Oversee both internal and external legal functions of the business.
Develop the company's policy and position on legal matters.
Provide accurate, relevant, and timely counsel to members of the Company on a variety of legal topics.
Draft, review, complete and file legal paperwork related to business operations.
Develop contracts and / or contract templates to fit business needs.
Ensure relevant laws and outcomes are understood by the Company.
Examining and reporting any potential or existing legal issues to the relevant authorities.
Assist in ensuring business processes, strategies, and actions comply with all relevant local, state, and federal laws.
Research new contract laws and ensure compliance.
Investor relations and management of company's capitalize table documenting ownership.
Job Requirements:
Licensed attorney in State of Ohio.
Minimum 4 years of Life Sciences industry experience preferred.
Experience with corporate & commercial agreements.
Knowledge of Healthcare regulatory and compliance matters (ex: False Claims Act, Anti-Kickback, HIPPA) preferred.
Ability to analyze and solve problems and evaluate and provide risk minimizing solutions.
Ability to collaborate cross functionally throughout the organization.
MBA is desirable.
Why Join Our Team?
Voted Top Workplace
Competitive salary with company-paid medical, dental, and vision benefits
High growth company with game changing technology
Flexible work/life balance
Please complete the following to apply: