Controller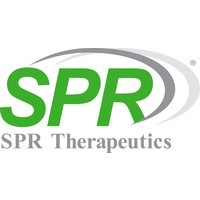 SPR Therapeutics
Accounting & Finance
Cleveland, OH, USA
Posted on Thursday, June 9, 2022
Location: Cleveland, OH
Responsibilities:
Assist in the development of a strategic plan to advance the company's mission and objectives and to promote revenue, profitability, and growth as an organization.
Assist in the planning, development, and implementation of strategies for generating resources and/or revenues for the company.
Approve company operational procedures, policies, and standards.
Evaluate compliance with established policies and objectives of the company and contributions in attaining objectives.
Establish and maintain appropriate internal control safeguards.
Create, coordinate, and evaluate the financial programs and supporting information systems of the company to include budgeting, tax planning, and conservation of assets.
Ensure an accurate and timely monthly, quarterly and year end close.
Obtain and maintain a thorough understanding of the financial reporting and general ledger structure including project accounting.
Prepare financial reports and analyses as necessary to communicate financial condition of the Company to Executive Management.
Ensure records systems are maintained in accordance with generally accepted accounting principles.
Oversee the activities of accounts payable/purchasing and accounts receivable/collections.
Ensure efficient order to cash processing and controlled disbursement processing.
Implement credit practices and policies that balance risk while supporting sales.
Responsible for inventory accounting and related business processes.
Responsible for fixed asset tracking and record keeping.
Responsible for day-to-day cash management and treasury functions.
Responsible for the preparation of budgets and projections.
Manages the preparation of key performance indicator reporting.
Manages key banking and accounting relationships.
Requirements:
Bachelor's degree in Accounting or related field.
10+ years of experience in general accounting functions with supervisory responsibilities.
CPA and/or graduate degree (e.g., MBA) required.
A solid demonstrated understanding of accounting concepts and standards.
Ability to organize, self-prioritize, and be a self-starter in a fast-paced environment with demanding internal and external deadlines.
Detail-oriented with high competency for identifying trends, detecting errors, and analytical and problem-solving skills.
High skill level with General Ledger applications and Microsoft Office applications.
Experience with inventory and cost accounting.
Experience with government grants and loans preferred.
Strong verbal and written communication skills, including the ability to present findings in a clear, concise manner.
Why Join Our Team?
Voted Cleveland Plain Dealer Top Workplace
Competitive salary with company-paid medical, dental, and vision benefits
High growth company with game-changing technology
Flexible work/life balance
Please complete the following to apply: