Clinical Manager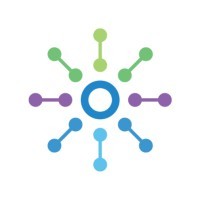 smallTalk
Other Engineering, Product · Full-time
Cleveland, OH, USA
65,000 – 85,000 USD per year
Posted on Friday, March 3, 2023
The Clinical Product Manager will report to the CEO, and will have a broad range of responsibility. These include: ● Product Specifications including hardware, software and firmware ● Maintain current study protocols and optimize communication strategies involved in these protocols ● Responsible for all aspects of the clinical study, including site training, site visits and communication with clinical study sites ● Customer interviews and site visits ● Management and regular communication with regulatory, design and manufacturing vendors ● Adherence to ISO 13485 Quality System ● Project Management ● Team member for industry partnerships and collaboration partners ● Support communication and information sharing with regulatory agencies
Qualifications: Bachelor's or advanced degree in a medical subject such as Biomedical Engineering, Nursing, (neonatal) Therapy or Life Sciences. 2+ years of relevant experience in a commercial or research environment. Proficiency in MS Office [Outlook, Excel, Word] or similar software is required. Strong leadership skills including communication/organizational skills, time management, coping skills, motivation, problem solving, autonomy, and supporting teams is required.
Experience in project scheduling, managing resources and budgets and coordinating team activities, as well as experience with the full clinical development process through regulatory submissions. Flexibility, problem solving capabilities and strategic vision are qualities that will ensure success. Detail-oriented, computer proficient and possessing superior interpersonal and organizational skills.
smallTalk is an equal opportunity employer.
See more open positions at smallTalk