Sales Development Representative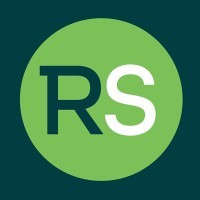 ReadySet Surgical
Sales & Business Development
Cleveland, OH, USA
Posted on Saturday, March 18, 2023
ReadySet's mission is to reduce cost and improve efficiencies throughout the implantable device supply chain. Our cloud-based platform consolidates logistics and communication while ensuring contract compliance by capturing and correcting billing discrepancies so that every bill-only procedure has the right inventory with complete documentation at the right time.
At ReadySet, we know the key to growth is a high-performing sales team. That's why we're seeking a qualified sales development representative (SDR) to find and screen potential customers who could benefit from our surgical automation platform. We seek individuals who will work as part of a larger SDR team to help create interest in and excitement for our SaaS-driven product portfolio to attract new customers. As the first line of communication with a prospect, the ideal SDR has a strong understanding of the sales process and excels at researching leads, starting new relationships, and setting up sales directors for success. The SDR should be a quick learner who has strong communication skills and an ability to showcase our offerings in a compelling and ROI-focused message.
What You'll Do
Achieve monthly lead acquisition metrics (leads, MQLs, SQLs) via a variety of inbound and multi-channel nurturing campaigns using paid and non-paid tactics.
Collaborate with Commercial and Sales leaders to identify potential targets and cultivate qualified leads.
Utilize SalesForce, cold calls, and outbound email to generate new sales opportunities.
Develop and execute self-driven plans to achieve set KPIs.
Develop a deep understanding of the target personas, buying units, and customer lifecycles to communicate our messaging/positioning and go-to-market strategies in a compelling fashion.
What You'll Bring
One to three years experience in sales development, demand generation, or marketing-driven role.
Proven experience in working with SalesForce and or other CRM platforms.
BA/BS degree or work equivalent in Sales, Marketing, or related field.
Determination: Has a never-quit kind of attitude that reveals itself in prospective customer interactions
Motivated: Self-starter. Is energized by the process of identifying potential new customers and driving successful demand for our SaaS-driven product.
Diplomacy: Effective collaboration with sales, marketing, and prospects from mid-level management to C-Suite.
Flexibility: Comfortable with uncertainty.
Innovative: Should be highly innovative in their approach to problem-solving.
Location and Travel
ReadySet is a remote-first employer. Unless specified in the job description, most roles can be completed anywhere in the US. We are currently building our headquarters in Cleveland, OH, which will soon be open and accessible for employees to use voluntarily. Remote roles may require occasional travel for meetings, retreats, or team-building events.
Our Culture
We're building a strong culture of success, shaped by our philosophy and guided by our leadership principles. Our co-workers share a deep respect for the individual and foster good citizenship in both our industry and local communities. To ensure that we continue to be a great place to work, we consciously maintain a balance between work, family, and play.
Our Philosophy
At ReadySet Surgical, we are confident in our future and point with pride to the way we run our business. Our co-workers develop long-term relationships that promote our clients' growth and prosperity. In turn, we value our co-workers' creativity, productivity, and encourage independent thinking by creating an atmosphere that fosters trust, respect, and community. As part of that trust, we openly communicate both our accomplishments and mistakes, so we can learn from each other, and our clients can benefit.