Operations and Community Manager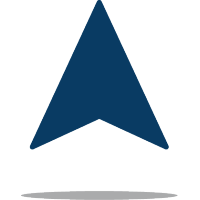 North Coast Ventures
Operations · Full-time
Cleveland, OH, USA
Posted on Tuesday, January 3, 2023
About North Coast Ventures:
Submit Resume to sarahs@integritypowersearch.com
North Coast Ventures is a Cleveland-based, early-stage venture capital firm, targeting investments in highly scalable, business-to-business, software-as-a-service companies. With over 400 member investors, NCV is the largest, single-chapter investor group in the country. Our members include many of the region's leading investors, entrepreneurs, and business leaders who want to be active in building and supporting a highly successful portfolio of early-stage technology investments. Since 2006, NCV and its investors have deployed $90M+ into 70+ ventures.
We are passionate about collaborating with bold founders who are solving big problems. We review hundreds of opportunities annually and focus on investing in companies that are best positioned to leverage NCV's unique combination of capital, connections and industry / functional expertise to rapidly secure market-making reference customers and ultimately achieve superior outcomes. We run a playbook of high impact processes fine-tuned over 16 years that efficiently and continuously facilitate contributions from our vast network to increase the probability and magnitude of our returns.
We are committed to our core values of being ambitious, excellent and a strong team. We 'think big and go big' with a vision ambitious enough to attract the highest quality founders and investors. We work to deliver a level of excellence that exceeds expectations, because anything worth doing, is worth doing really well. As a team, we focus on supporting the vision, not division. We inspire and lift up others to win as a team.
About the Role:
The Operations and Community Manager will drive and strengthen NCV's internal and external communities by managing investor and partner relationships; executing all of NCV's internal and external communications and marketing strategies; and overseeing programming, education, and engagement initiatives.
Responsibilities:
Community Management (40%)
○ Manage Hubspot database of North Coast members, partners, company contacts, collaborators, and broader network.
○ Build a robust database of information related to our investor members (expertise, employment history, etc.).
○ Drive member/investor, portfolio company and partner onboarding and engagement.
○ Serve as the primary resource for membership-related questions and provide support to members as needed.
○ Manage NCV's 'Introductions of Value' program to persistently unlock valuable connections from our network for the benefit of our portfolio companies, investors and partners.
○ Manage NCV's 'Platform' of resources available to portfolio companies and investors.
○ Create opportunities for members and partners to be showcased as thought-leaders through content, speaking opportunities, and more.
○ Develop a program to provide support and direction to NCV Member 'Evangelists' (tag in HubSpot)
Marketing Management (35%)
○ Configure and optimize Hubspot Marketing and Sales platforms.
○ Design and maintain print and digital marketing and communications content / collateral (One pager, deck, member profiles, landing page, FAQ, Fund overviews, member profiles, newsletters, event invitations, partner features, etc.).
○ Manage platforms to distribute marketing content and communications (HubSpot, website, LinkedIn, private YouTube channel, etc.).
○ Grow new leads, including marketing-qualified leads, through calls-to-action, landing pages, and lead generation content.
○ Manage lead nurturing processes through email, content, and social channels.
○ Establish closed-loop analytics with sales to understand how our inbound marketing activity turns into customers, and continually refine our process to convert customers.
Fundraise Management (25%):
○ Support fundraising via prospect research and targeted outreach campaigns.
○ Manage member referral programs.
○ Support the fundraisers activities.
Skills & Qualifications:
● Interest in our mission and the entrepreneurial community
● Demonstrated ability to get a lot of sh!t doneHi
● Hubspot Marketing and Sales Platform
● Energetic self starter
● Effectively manage multiple projects concurrently / wear multiple hats
● 2+ years of relevant experience
● College degree required (BA or equivalent)
● Strong writing experience
● Great tenacity in seeing projects through to completion
● Excellent attention to detail and ability to perform tasks with a high degree of accuracy
● Able to work independently with minimal supervision
● Clear communicator, willing to ask questions and be solutions oriented
● Able to meet deadlines
● Flexible, assertive, and collaborative team player
● Excellent interpersonal skills, professional standards, integrity and relationship-building ability
● Active knowledge of GSuite, Survey Monkey, website management tools, etc.
● High tolerance for ambiguity and uncertainty
● Must have the flexibility to work extended hours when required
Compensation & Benefits:
● Full-time position
● Competitive compensation and benefits
● Hybrid remote work
● Unique experience through direct exposure to a large number of early-stage investors and entrepreneurs
● Valuable member of a small and fast-paced team
Submit Resume to sarahs@integritypowersearch.com