Area Sales Manager (East)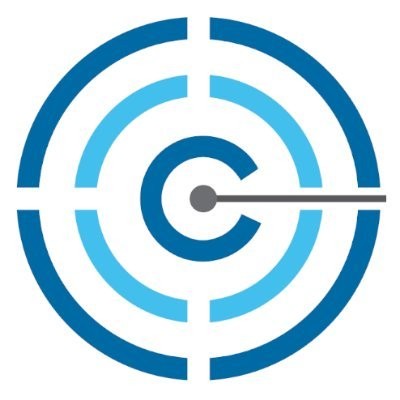 Centerline Biomedical
Sales & Business Development
Remote
Posted on Thursday, April 6, 2023
Position Summary
The Area Sales Manager (ASM) is an Exempt/Full-Time position responsible for supporting and/or taking a lead role in various sales activities to win new business or support existing customers. Because Centerline Biomedical is in its initial launch of its first-generation product offering, this role will support or lead the closing of a focused and limited new customer pipeline. In addition to sales working to meet new customer sales objective, this role will also support various business development activities consistent with the early stage of the company's product portfolio. The ASM will work with the Director of Capital Sales and other managers as requested for various sales initiatives, including but not limited to in-servicing, providing information to support the sales process, attending meetings, supporting conferences. It is anticipated that the responsibilities of this role, including increasing sales targets, will evolve as Centerline continues to expand its product offering through its new product development efforts.
The ideal candidate will be located in the Eastern Time Zone with close proximity to a large airport.
Responsibilities/Duties
● Supports all aspects of sales process, including quoting, value analysis committee work, answering questions from current and future customers and lead follow-up.
● Establishes and maintains strong professional relationships with current customers.
● Works in a team environment, build strong team relationships, and openly share and listen to best practices to drive sales.
● Collaborate with Centerline's Clinical Application Specialist (CAS) to support current customer success and product utilization.
● Analyzes financial data to better understand the state of the business and achieve sales and revenue goals.
● Participates in national and regional healthcare conventions and exhibits as needed to promote, grow, and develop new and existing relationships.
● Participates in internal sales, strategy and product development meetings.
● Periodically observes cases at existing customer accounts.
● Effectively communicates product information to customers in a convincing manner that will result in increased sales and/or revenue.
● Travels extensively to visit customers face to face in the assigned territory.
● Additional duties as assigned.
Minimum Qualifications, Education, and Experience Required
Education and Experience
● Bachelor's Degree in marketing, business, communications, or another related field
● 4+ years of experience in Medical Device sales and sales territory management
Abilities
● Proven ability to grow revenues in their portfolio
● Comfortable learning and discussing medical and clinical issues
● Strong communication skills, both written and verbal
● Excellent negotiation and decision-making abilities
● Ability to travel in the assigned territory up to 80% of the time and outside of assigned territory as requested for conference support, to attend internal and external meetings, and other initiatives that arise requiring such travel.
Work Conditions:
Work is performed primarily in a standard or home office environment, at conferences, and in hospitals. Essential functions require sufficient physical Ability and mobility to work in office and hospital operating room settings; to stand or sit for prolonged periods of time; to occasionally bend, kneel and reach; to lift, carry, push/pull light to moderate amounts of weight; to operate office
equipment that may require fine motor coordination (i.e., use of a keyboard). Reasonable accommodations may be made when an employee has a qualified disability but can still perform the essential functions of the job
(without creating an undue hardship).
Centerline Biomedical is an equal opportunity employer and strongly supports diversity in the workplace. We believe that diverse ideas, opinions, and perspectives will build a strong foundation for success. In order to provide equal employment and advancement opportunities to all individuals, employment decisions at Centerline Biomedical will be based on merit, qualifications, and abilities. Centerline Biomedical does not discriminate in employment opportunities or practices on the basis of race, color, religion, sex, national origin, age, disability, or any other characteristic protected by law.