Quality Manager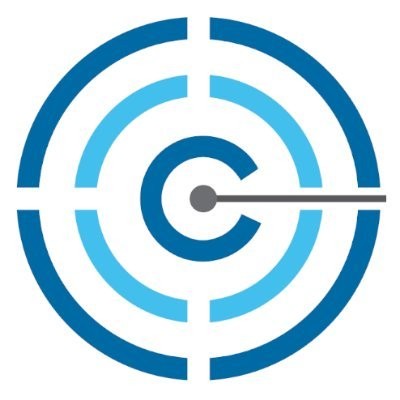 Centerline Biomedical
Quality Assurance
Cleveland, OH, USA
Posted on Friday, November 4, 2022
Position Summary
The Quality Manager is an Exempt/Full-Time role overseeing and managing all department activities within the Quality Assurance department. The Quality Manager would work among a diverse team of experts, itself, part of a highly skilled multidisciplinary team dedicated to achieving the successful commercial launch of a medical device and development of next-generation technologies.
Responsibilities/Duties
● Oversee and manage all department activities within the Quality Assurance Department
● Maintain knowledge of quality standards and regulations, including proposed and final rules
● Lead external audits/inspections (preparation, execution, and responses)
● Ensure that quality management system requirements are effectively established and maintained
● Enforce compliance with regulatory requirements through internal and external auditing and maintain evidentiary records by supporting procedure development, implementation, and reviews appropriate to the organization
● Collect, analyze, and trend quality data
● Ensure robust investigations and solutions are developed as part of the Quality Systems processes
● Act as Quality Approver for quality records and final release of product
● Manage customer complaint files to ensure global regulatory compliance including the review for possible adverse events and MDR
● Manage CAPA (corrective and preventive action) and focus on continuous improvement and customer satisfaction
● Evaluate, monitor, and audit vendors
● Review and approve supplier's documentation and records (e.g., quality plans, process validations, etc.)
● Ensure that team members are trained to the organization's processes and necessary standards
● Ensure that audits of the quality system are performed in an efficient, timely and complete manner
● Report to top management on the performance of the quality management system and ensure the promotion of awareness of regulatory requirements throughout the organization.
● Participate in design reviews for new products
● Develop and approve appropriate inspection plans
● Ensure compliance to design control activities in support of new projects/products
● Control and maintain quality records
● Additional duties as assigned.
Minimum Qualifications, Education, and Experience Required
Knowledge, Skills, and Abilities
• B.S. Degree or higher in science, engineering, or technical discipline
• 5+ years of quality management experience working with medical devices (preferably class II and class III)
• Strong knowledge of ISO13485, 21 CFR Part 820, EU MDR 2017/745, and MDSAP
• Strong leadership and communication skills, and the ability to work within cross-functional project teams
• Detail oriented, hands-on manager
• Experience with new product development or engineering highly preferred
• Strength in data analysis, trending, and forecasting of numbers
• Familiarity with EO sterilization process and validation requirements
• Experience with sterile single use medical devices
Additional Skills and Qualifications
• Demonstrated ability to work on complex problems and business processes in which the analysis of situations and/or data frequently requires an in-depth evaluation of multiple, interdependent factors and professional judgment
• Ability and interest in "rolling up sleeves" to perform "hands-on" quality
• Flexibility and ability to self-start on new challenges, problem-solving with minimal supervision
• Ability to work efficiently on multiple tasks with deadlines in a small company where job duties/priorities may change
• Ability to work in a diverse team with members of varying education and experience levels
• Lean, Six Sigma, ASQ or similar certification beneficial
• Creative/innovative, able to rapidly problem-solve and work well given typical project schedules
Additional Desirable Qualifications
• Exposure to medical/clinical/surgical environment and knowledge of health care industry
Centerline Biomedical is an equal opportunity employer and strongly supports diversity in the workplace. We believe that diverse ideas, opinions, and perspectives will build a strong foundation for success. In order to provide equal employment and advancement opportunities to all individuals, employment decisions at Centerline Biomedical will be based on merit, qualifications, and abilities. Centerline Biomedical does not discriminate in employment opportunities or practices on the basis of race, color, religion, sex, national origin, age, disability, or any other characteristic protected by law.