Sr. Customer Success Manager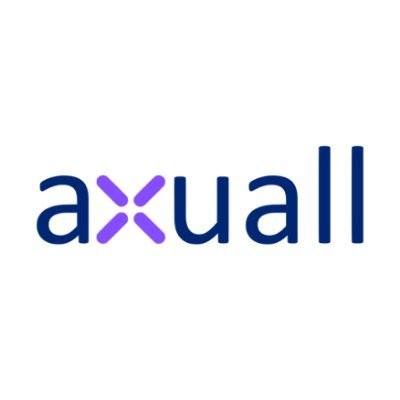 Axuall
Customer Service, Sales & Business Development
Remote
Posted on Wednesday, May 3, 2023
The Sr. Customer Success Manager is a crucial role here at Axuall. You will be the primary point of contact with the executive leadership of client accounts to:
Build, maintain, as well as develop new business opportunities by upselling and aligning Axuall to organizational strategic priorities

Create demand by uncovering business problems and matching them to our additional product offerings.

Partner with internal resources to grow adoption of Axuall's SaaS products by increasing revenue over time.
Additionally, the Client Success Manager is responsible for the retention and growth of Axuall client engagements and works to up-sell customers defined in their territory, identify pain points, and help with recommendations as to how Axuall can increase profitability and meet and exceed business objectives. The Client Success Manager role also has an additional compensation plan that awards retention and growth.
Essential Duties and Responsibilities
Candidates must be able to demonstrate a strong track record of performance within the past five years in the following duties and responsibilities:
Demonstrated capacity to quickly learn relevant workforce intelligence and analytics information

Work cross-functionally (e.g., Implementation, Product, Sales) to ensure we meet/exceed goals related to customer retention and (perceived + actual) turnaround time

Build and maintain effective relationships which create a high level of trust with account stakeholders to help facilitate identification of new growth and strategic alignment opportunities within assigned accounts.

Provide consistent feedback to the Engineering and Product teams to assist in successfully launching new product features and provide insight into what our customers want and need from our product.

Develop in-depth knowledge of customer needs, trends, and competitive landscape.

Effectively align Axuall products according to customer objectives and help our customers understand their visions as it relates to the overall product roadmap.
Qualifications for Candidacy
Candidates must demonstrate experience, results, and references in the following areas:
5+ years of Account Management in a SaaS based product environment within the Healthcare vertical.

Excellent customer service skills and ability to connect with healthcare professionals across a variety of roles (physicians, administrative care team members, executive leads, etc.)

Strong administrative skills and sophistication to manage business processes in complex environments

Highly organized and systematic with superb attention to detail

Possess a very positive attitude and an understanding of the dynamics involved with organizational growth and change

Strong experience in identifying growth opportunities and expanding revenue through existing business.

Can quantitatively articulate actions in response to analytical work to goals, plans, and trends.

Strong understanding of the healthcare ecosystem and the decision making processes therein.

Experience in product engagement and feature utilization with the ability to up-sell the product for sustainable evolution of accounts.

Excellent written and verbal communications skills with the ability to educate, influence, negotiate, and make formal presentations with prospective or existing clients.