Data Scientist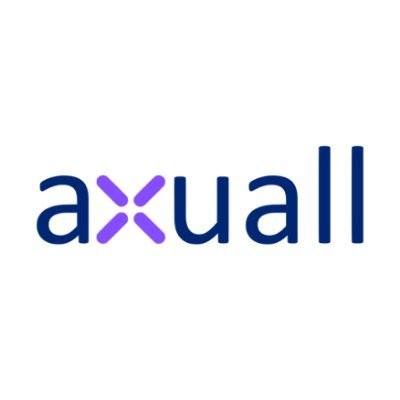 Axuall
Data Science
Remote
Posted on Thursday, January 19, 2023
Axuall is seeking a highly analytical and very motivated Data Scientist with a strategic mindset to play a key role in the development of Axuall's Workforce Intelligence products. Working closely with the product management, development and other teams, the data analyst will bring their analytical mindset and intuition to bear on Axuall's extensive provider data set to deliver key insights to Axuall's clients. This is a unique opportunity to drive data solutions for customers on the most pressing issues facing healthcare today: the staffing shortages facing hospitals and health systems that directly impact patients.
What You'll Do
Reporting directly to the Chief Product Officer, the role will collaborate closely with the product manager responsible for Axuall's data insights solutions to develop new offers for the market. This will mean not only having a deep understanding of Axuall's data set, it will also mean supporting the acquisition of external data sets, and working with clients to deliver and productize key insights. The ideal candidate will be highly detail oriented, a highly creative self-starter, diligently organized, and have a passion for data and analytics. Specific responsibilities include:
Work with executives and product leaders to identify product opportunities to deliver to Axuall's hospital and health system customers

Engage customers to understand their questions and working with Axuall's data to deliver answers

Structure large data sets, including Axuall's clinician data and work with sourced claims data to find patterns and insights

Act as in-house expert to Axuall's provider data in support of product and internal initiatives

Drive strategic data acquisition and further Axuall's goal to be the most insightful clinician data company
Qualifications
Candidates must demonstrate extensive hands-on experience and knowledge of industry best practices in the functions listed above. Specific requirements include:
6+ years experience in a data analyst role, or working with big data sets to deliver insights to internal users or customers

Solid understanding of healthcare specific data sources, including claims data, clinician data or patient health records

Bachelor's Degree with emphasis in: Information Technology, Mathematics, Management Information System (MIS), Statistics, or Business Administration

Strong attention to detail and a high degree of accuracy

Ability to communicate well both verbally and in writing with all levels of the organization

Strong analytical skills and knowledge of statistical methodologies and data analysis techniques

Strong knowledge of and experience with reporting packages (Tableau, Power BI, AWS, etc), databases (SQL etc), programming (JSON, Python or ETL frameworks)

Strong knowledge of data visualizations
About Axuall
Built with leading healthcare systems, Axuall is a workforce intelligence company built on top of a national real-time practitioner data network. It enables healthcare systems, staffing firms, telehealth, and health plans to dramatically reduce onboarding and enrollment time while also providing unique, powerful data insights for network planning, analytics, and reporting. Its network streamlines the secure sharing of digitally verified credentials between clinicians, authorized verifiers, and organizations that require this information quickly and continuously to meet patient demand, ensure clinical coverage, and maximize revenue capture.
We offer a wide range of benefits for our team, including comprehensive health insurance, unlimited PTO/vacation days, remote work flexibility, 401(k), fitness stipends, travel-to-work stipends, continuous education support, and family leave.
Axuall is proud to be an equal-opportunity employer. We are committed to equal employment opportunity regardless of race, color, ancestry, religion, sex, national origin, sexual orientation, age, citizenship, marital status, disability, gender identity, or veteran status