Product Manager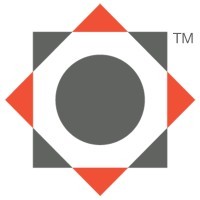 1848 Ventures
Product
Remote · United States
Posted on Friday, November 10, 2023
The Company

1848 Ventures is a thriving Venture Studio focused on consistently launching and scaling a portfolio of B2B SaaS businesses with solutions powered by AI. We're inspired by meeting small and medium sized business owners where they are and partnering to deliver solutions that help them navigate uncertainty and gain competitive advantage.
Developed in 2018 as a wholly owned subsidiary of Westfield, it's through their financial backing that we're enabled to learn and move with velocity without additional effort around raising capital. We take the best of validated approaches, methodologies, and talent while continuously learning and iterating to create successful ventures in a repeatable way.
Our ecosystem is supported by shared resources across all ventures and our venture studio model relentlessly focuses on decision making – grounded in desirability, feasibility, and viability – ensuring we're looking at businesses and opportunities holistically. We share an appetite for driving results together through rapid experimentation, reflection and learning, and employee well-being.
Read on to discover how your skillset and experiences may help contribute to our approach.


The Opportunity
Vandra is a start-up being incubated inside 1848 Ventures focused on supporting the profitable growth of small to medium size e-commerce brands. Through the application of sophisticated AI and machine learning algorithms coupled with nudges grounded in behavioral science, Vandra enables brands to squeeze more sales out of their existing site traffic.
Vandra is seeking a results-driven Product Manager to serve as the point person for the continued improvement of our AI-powered conversion rate optimization solution. This role calls for a person that thrives in a fast-paced, scrappy, start-up environment who can operate at multiple altitudes. We want a team member that can craft a product roadmap and develop high-leverage insights from customer feedback, user research, and data analysis, and can shift gears into execution mode, diving into the nitty gritty of translating these insights into clear, actionable product and experience enhancements. We are looking for someone that welcomes close collaboration and partnership with engineering, data science, and UX teammates to create a whole that is greater than the sum of its parts.


Duration: Indefinite, 40 hours per week
Hourly rate: $71.15-$89.42/hour (Equates to $148,000-$186,000 Annualized Salary)
W2 contract only with benefits


Responsibilities
Opinionated Product Strategy and Roadmap - Continually develop and refine a clear, opinionated perspective on the high-leverage "bets" to focus on at Now, Next, Later time horizons. Prioritize "bets" that will materially impact product performance, customer value, and / or the speed and quality of learning.
Insight Generation and Assumption Validation - Craft experiments, execute customer and user research, and analyze data to generate high-impact insights and to validate / disprove our most critical assumptions about merchant and online shopper needs and behaviors, about proposed product and experience enhancements to serve these needs, and about our delivery on our core value proposition.
Performance Monitoring and Measurement - Implement capabilities to monitor and assess the performance of our solution and to identify opportunities for improvement.


Qualifications
Proven track record of impact (quantifiable results on metrics that matter)
Prior experience working at or with start-ups or early-stage initiatives
Background in product management, preferably at a B2B SaaS company
Ability to develop a product strategy, to prioritize multiple opportunities, and to execute on delivery of value
Proficiency with customer and user research
Comfort operating in a fast-paced, dynamic environment with significant autonomy


Nice to Haves
Experience in the e-commerce SaaS space


We are an equal opportunity employer/minority/female/disability/protected veteran.